Installation Services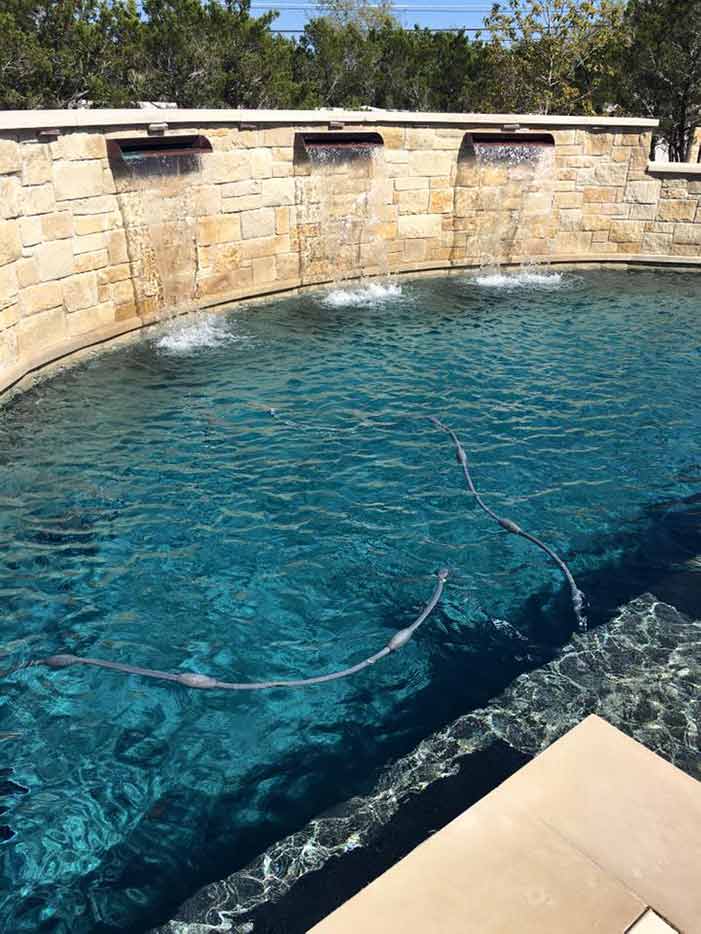 Are you looking to upgrade your pool? We can help! Whether you want to make it more functional with a heating system or you want to add lighting or other features, we're the only call you need to make. We're your number one source to make your pool more fun and up to date for everyone's enjoyment.
Our Installation Services Include:
Heating System
Saltwater System Installation (and Removal)
Lighting
Pump
Filter
Water Feature
Repairs
Is your pool pump not working properly? Are some of your pool lights not working? Whether your pump quit, your heater broke down, or the filtration equipment stopped working, we're the only call you need to make. We'll diagnose the problem and get your pool back up and running as quickly as possible.
Our Repair Services Include:
Heating System
Salt Water System
Lighting
Cleaning System
Pump
Filter Unit
Water Feature
Leak Detection and Repairs
Have an urgent pool problem? We offer next-day service for emergency situations. Call us at (512) 766-0311 to schedule repairs or installation today.